DeepL Translator Auto-Sync for Magento 2
DeepL Translator Auto-Sync for Magento 2
Description
DeepL Translator Auto-Sync for Magento 2
Are you looking for an extension that automatically takes care of content localization and translation for all stores?

With DeepL Translator Auto Sync for Magento 2, you can create high-quality machine translations based on the artificial intelligence of DeepL in no time. Also, you can do about manually and automatically.

With this Magento 2 extension, you no longer need to make changes in each section (product, category, CMS) individually, but you can translate them with a single click in DeepL Translator. Thanks to DeepL Translator you can translate the following modules: Product texts, Category texts, CMS pages as well as individual CMS blocks.

The latest version, released in August 2023, supports all existing and future languages available through DeepL API.
Available languages are (in alphabetical order): Bulgarian, Chinese, Czech, Danish, Dutch, English (American), English (British), Estonian, Finnish, French, German, Greek, Hungarian, Indonesian, Italian, Japanese, Latvian, Lithuanian, Polish, Portuguese (all except Brazilian Portuguese), Portuguese (Brazilian), Romanian, Russian, Slovak, Slovenian, Spanish, Swedish, Turkish.

You are not convinced yet? Test the translation capabilities of DeepL yourself
Online at: https://www.deepl.com/translator
or test our Magento integration on our demo page.
Convince yourself of the advantages of DeepL Translator for Magento 2 during the 7-day test phase and see for yourself the practical features for your Magento store! Benefit from our expert know-how and get 6 months of free support after purchasing your license.
Tip! For an extra boost, we recommend using DeepL Translator in conjunction with the Hyvä theme!
Tech Specifications
Magento Compatibility
2.4.x
Hyvä Theme Compatibility
In Progress
More information
DeepL Settings for automatic translator synchronization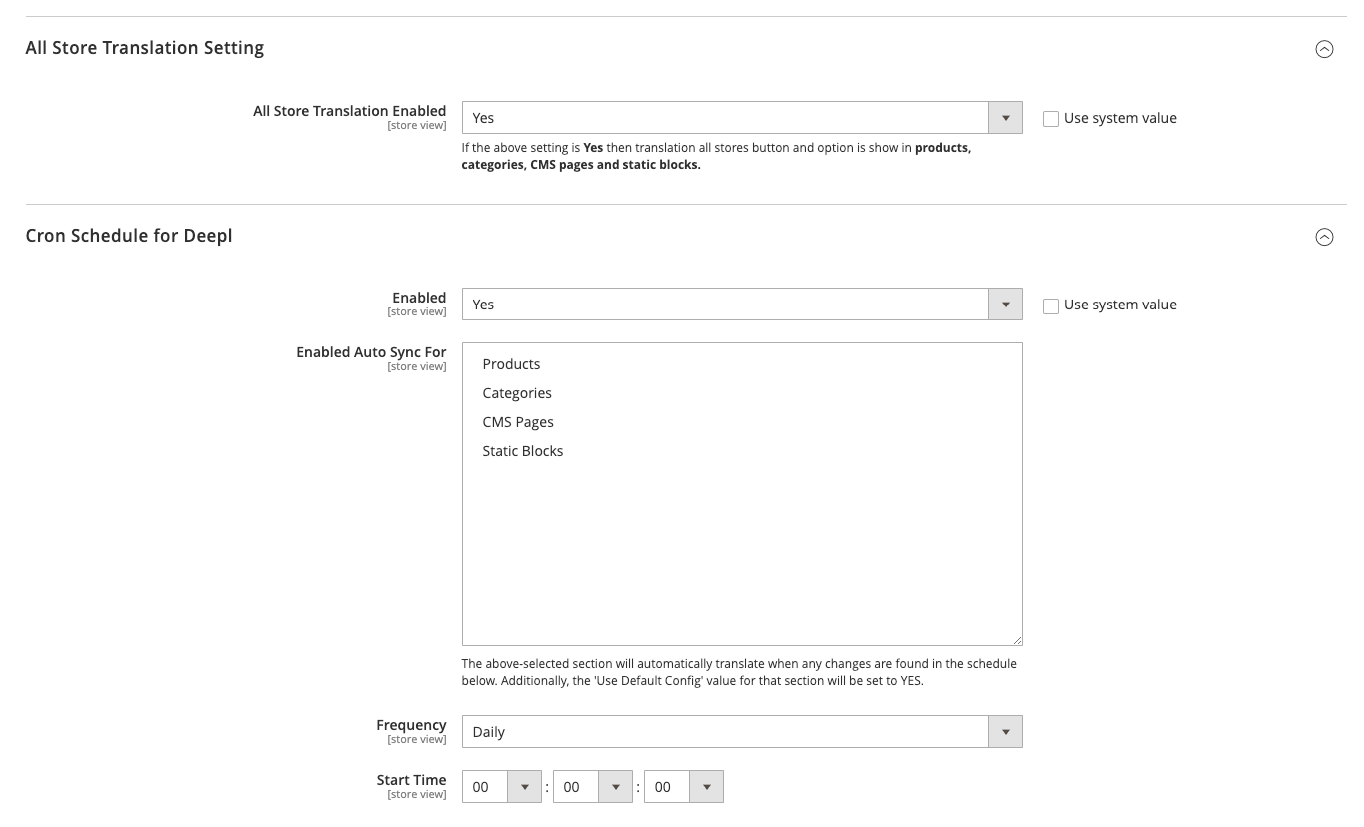 Configuration in your Magento 2 store
Auto-Sync enabled/disabled (for the Translate All button and the Show MassAction option)
Cron Enabled/Disabled
Enables auto-sync for (products, categories, static blocks and CMS pages)
Cron frequency (schedule when to run)
Users can enable auto-sync to allow translation on click save for products, categories, static blocks and CMS pages. And also allows MassAction for products, static blocks and CMS pages. Users can enable Cron to allow the cron job to run. Users can select any area for automatic synchronization translation in the store configuration. Also, users can enable specific products and categories for automatic sync translation by using attributes. The static block and CMS page are used to store configuration values. Users can configure the cron schedule to specify how often the cron should run.
Screenshots from DeepL Translator Auto Sync for Magento 2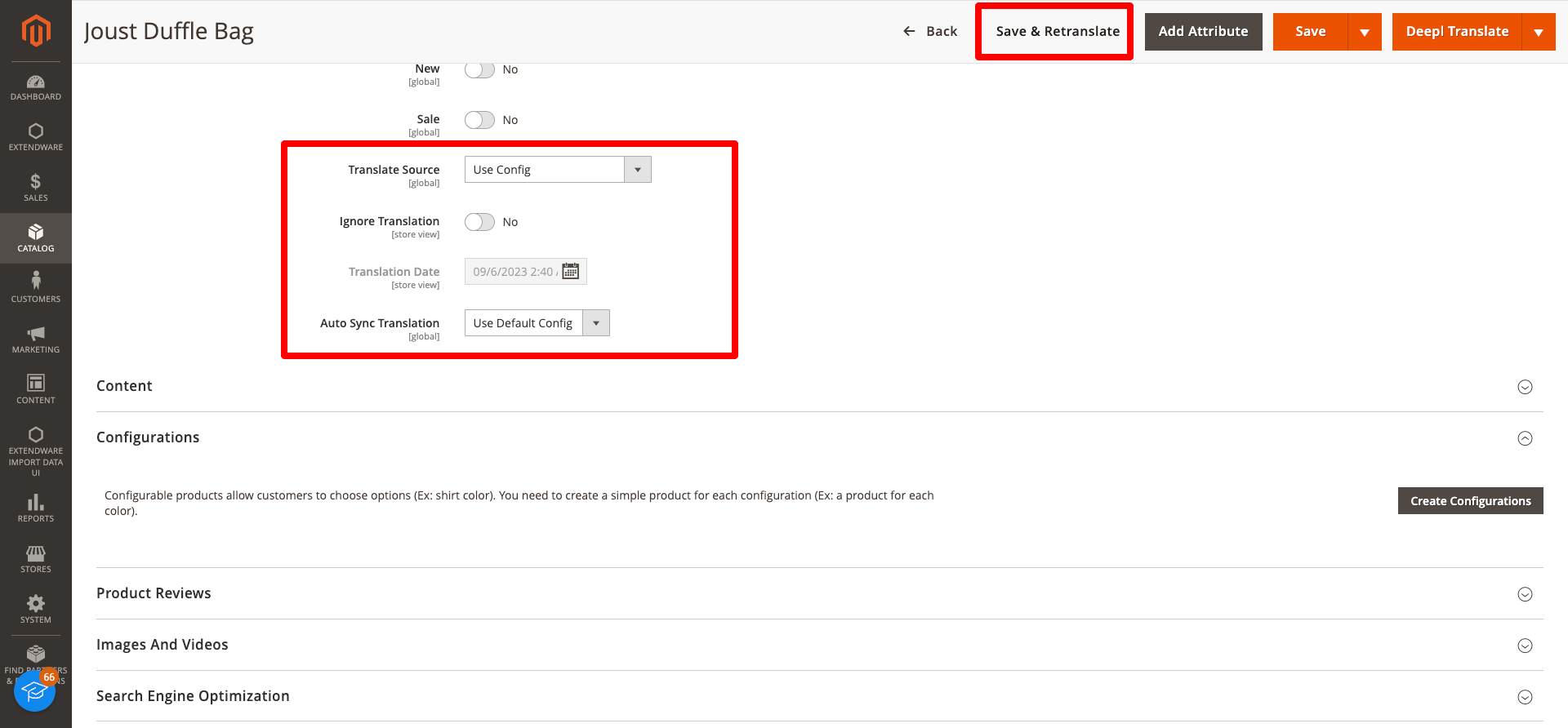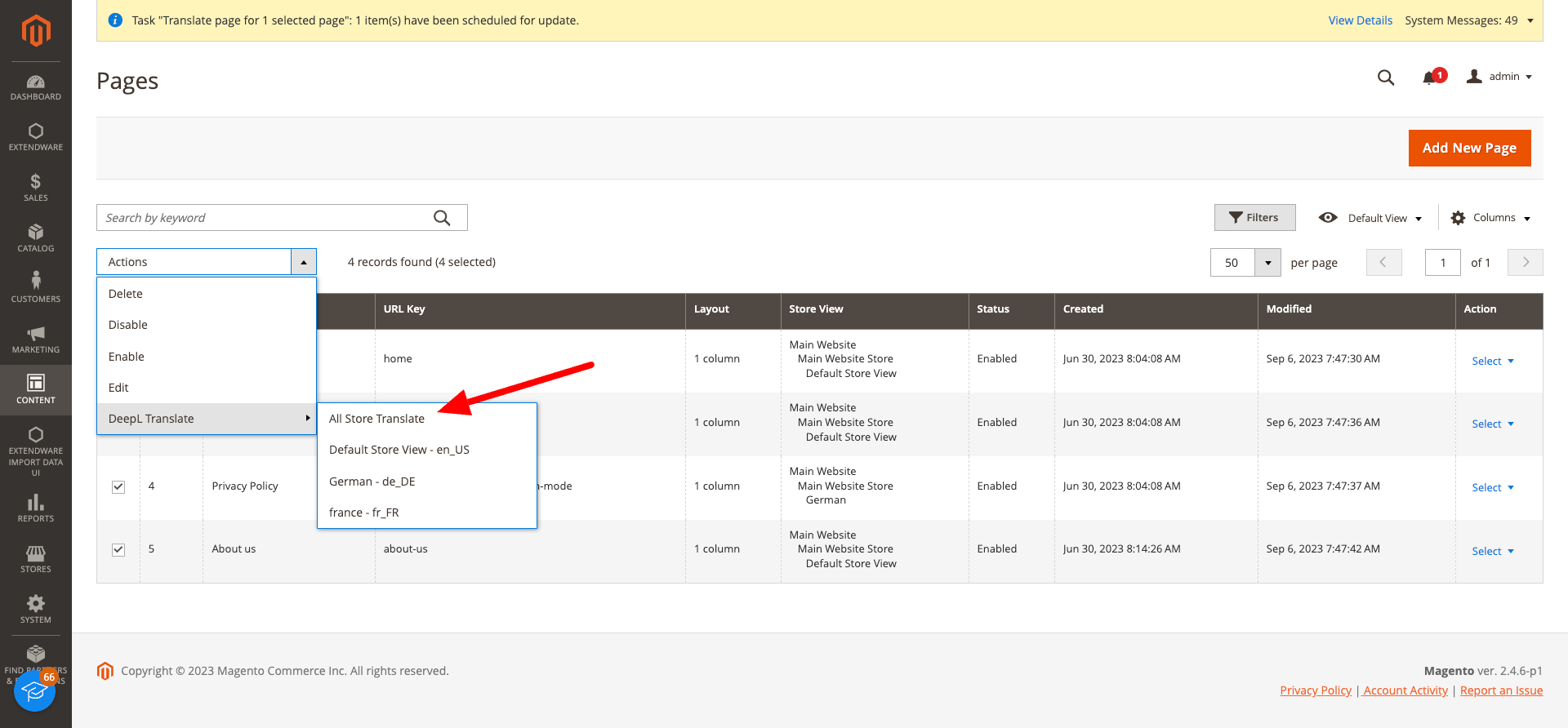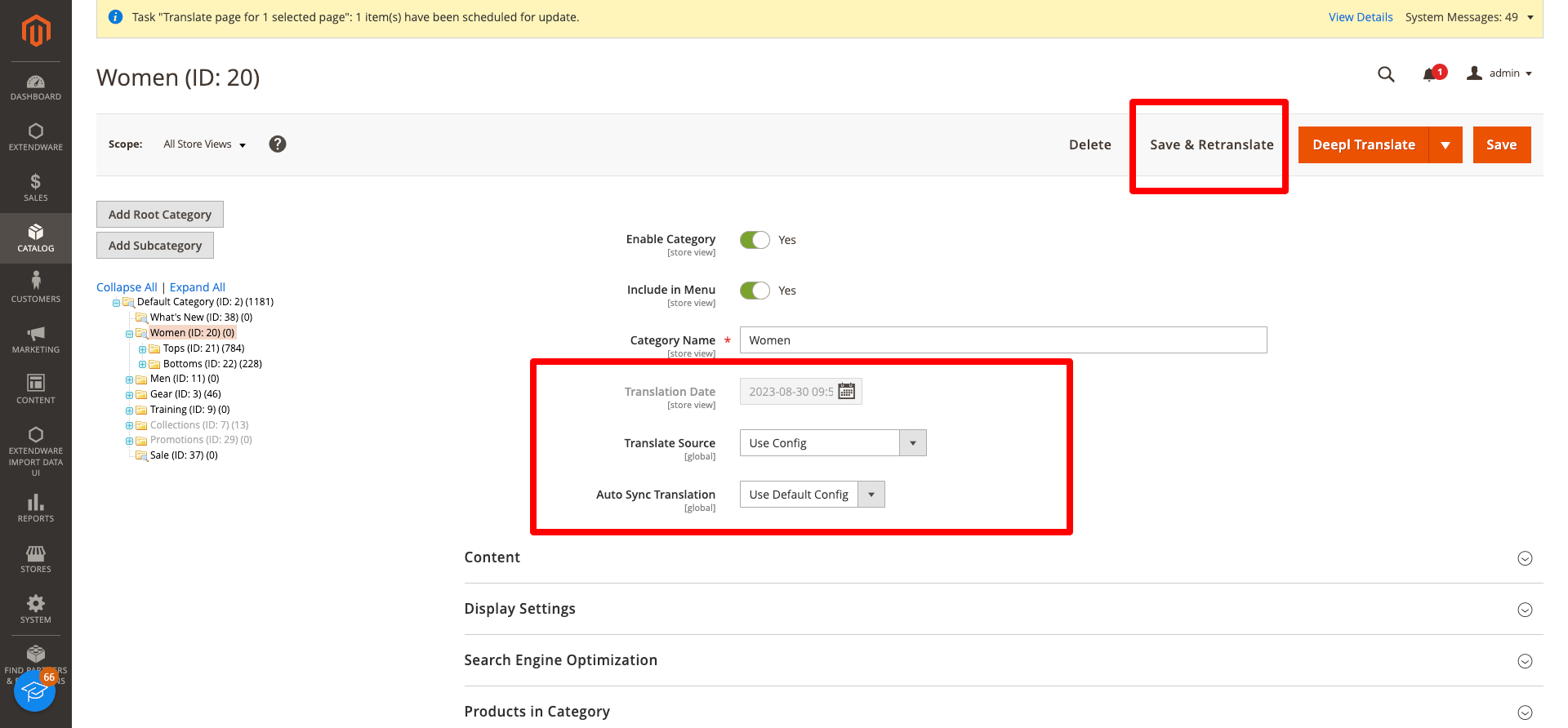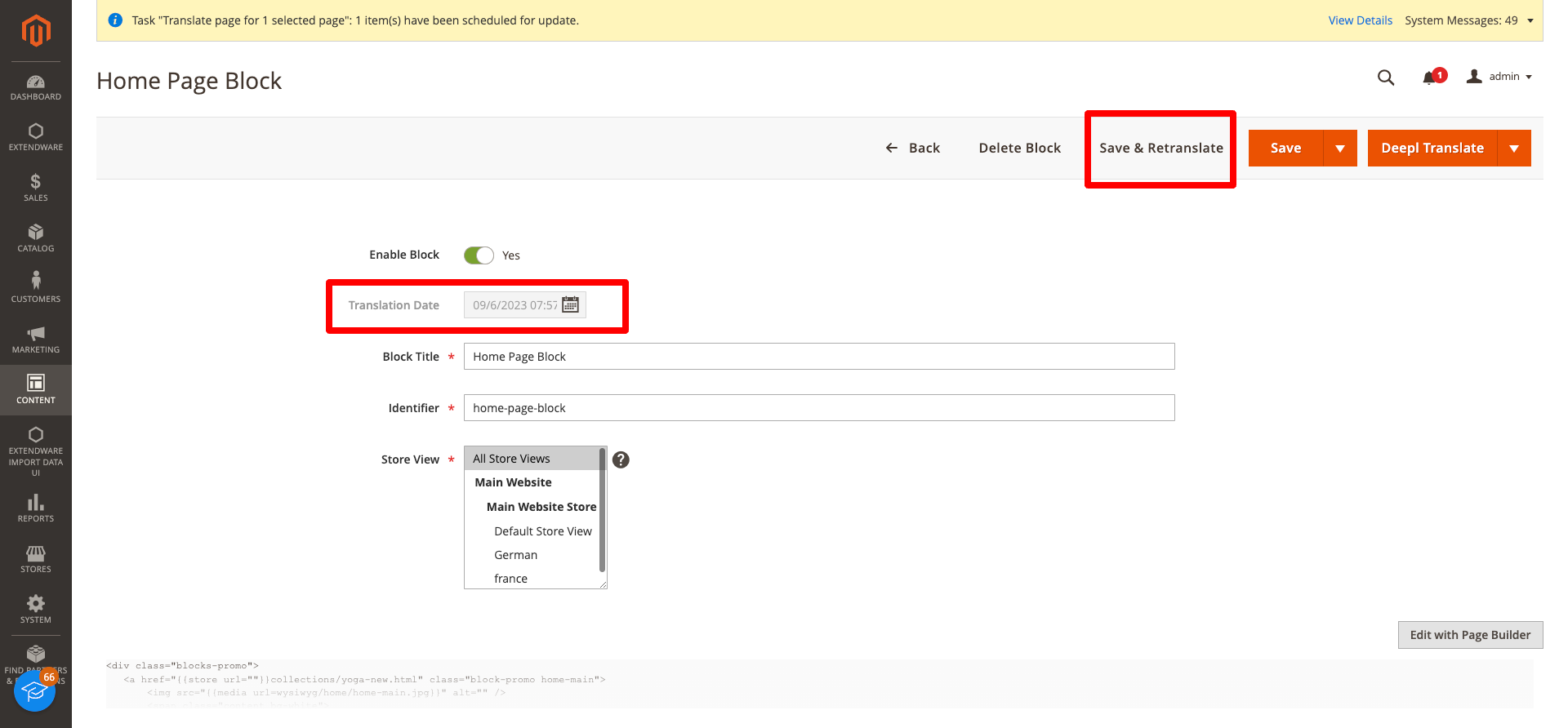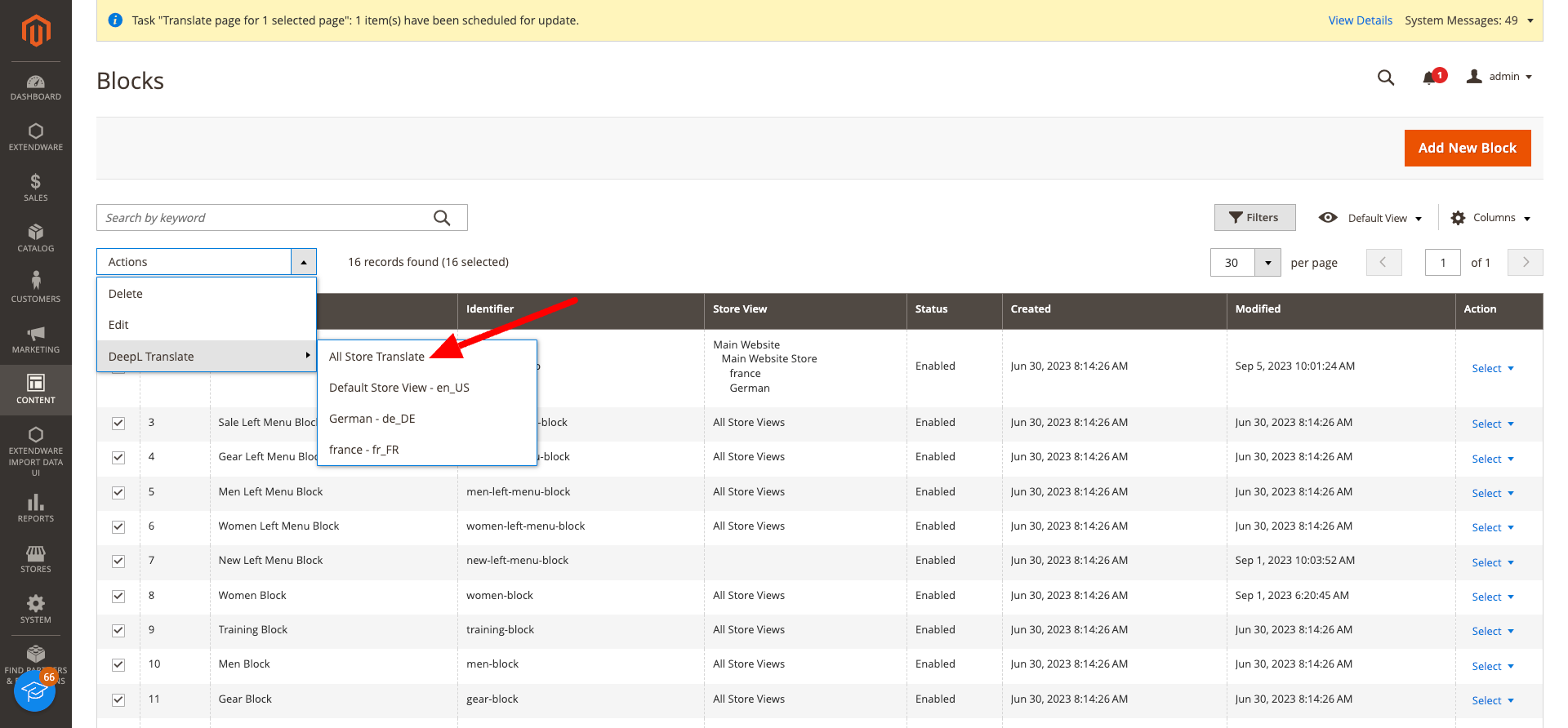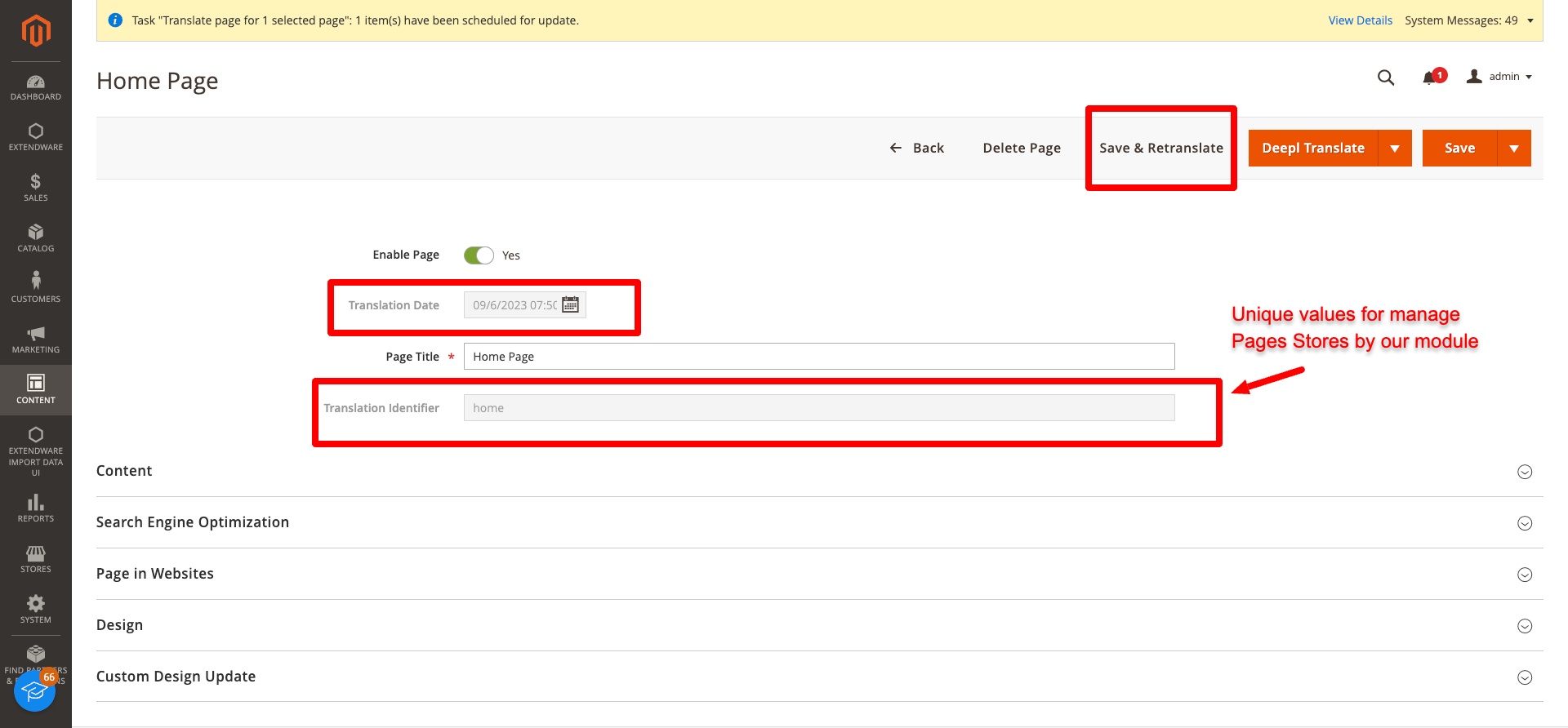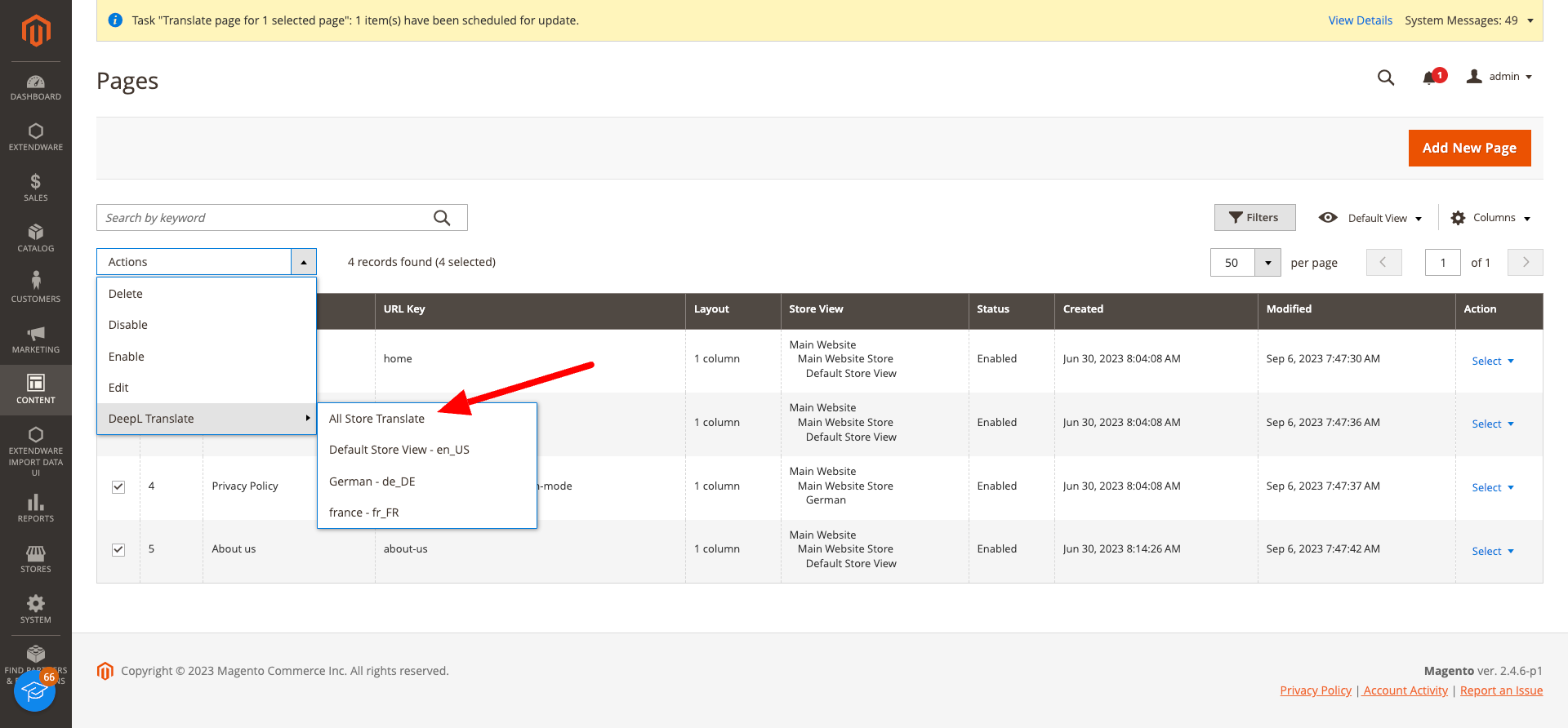 The most important features of DeepL Translator for Magento
[ New] in version 1.5: function to exclude tags from translation, e.g. for images or technical details
Bulk translations for products, attributes, categories, CMS blocks, CMS pages and blog posts (MageZon blog)
Translation of product attributes, labels, values and color fields
Storage of translation statusand date for re-translations
Command line tool for translating subsets of products or categories
Asynchronous translations using the Magento Message Queue system
Selectable source language in case your default store is not your preferred source for translations
Future-proof dynamic loading of new languages, support for 28 languages as of August 2023
Automatic translation based on the last updated store data. (If a configuration is enabled)