DeepL Translator for Magento 2
DeepL Translator for Magento 2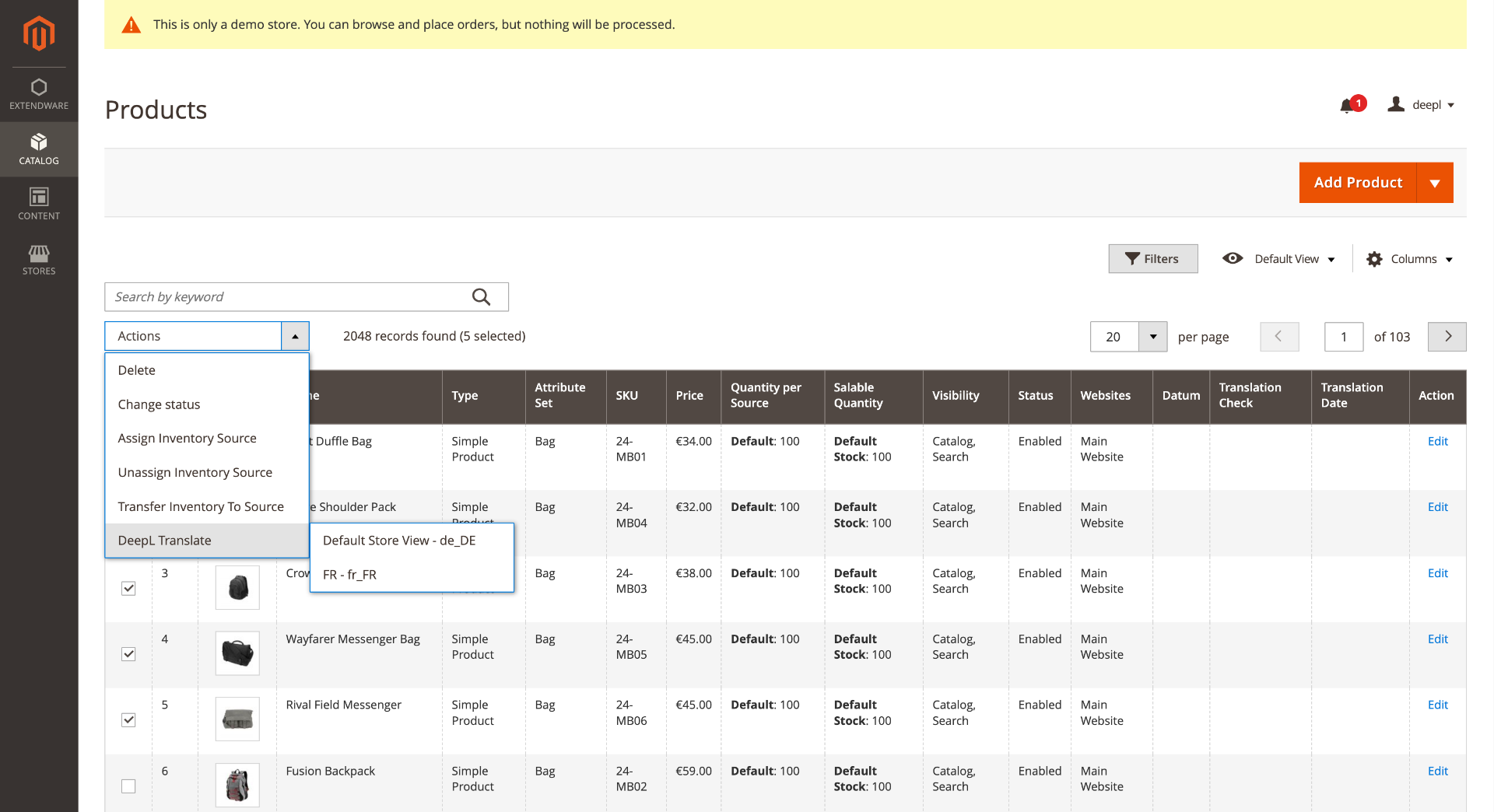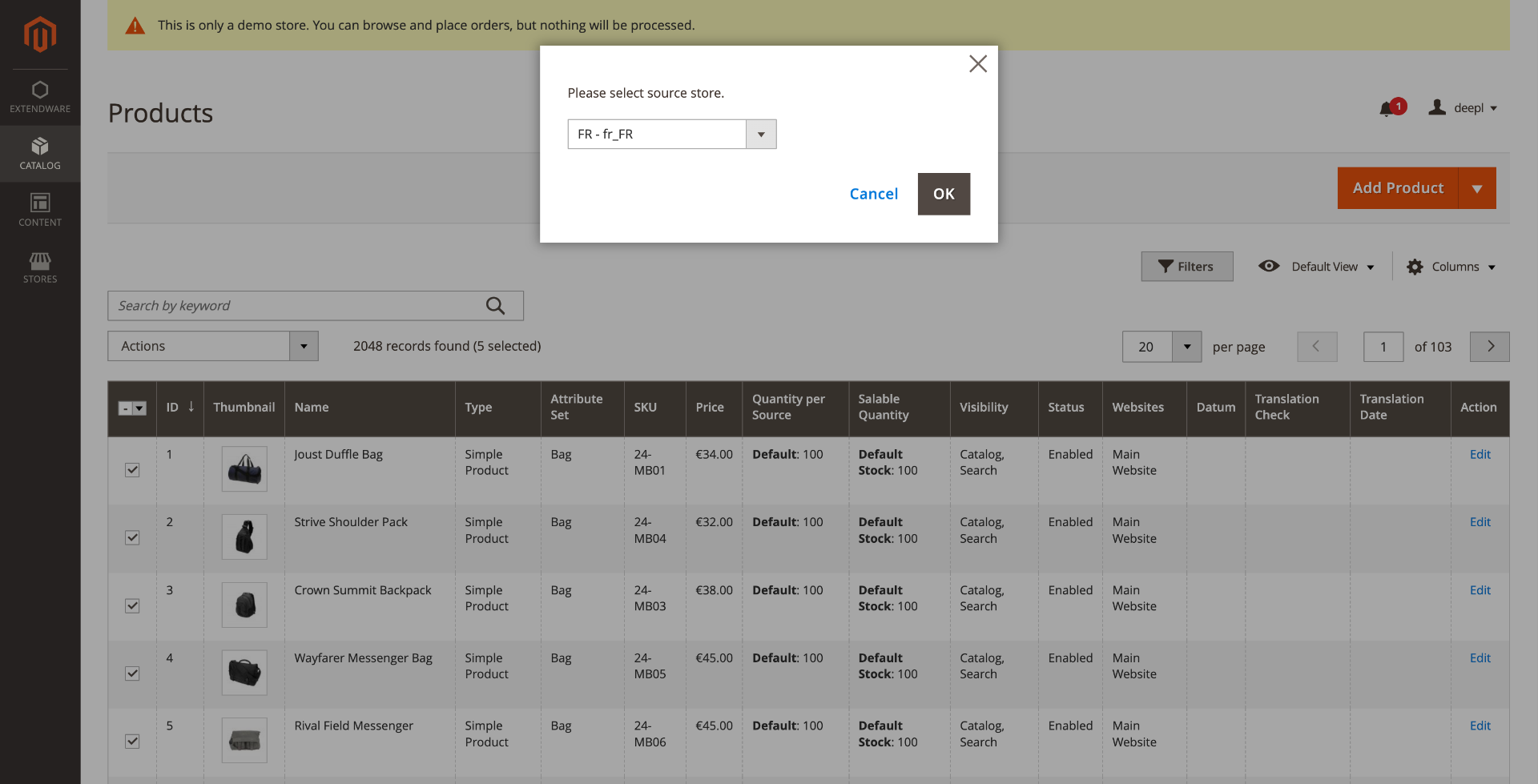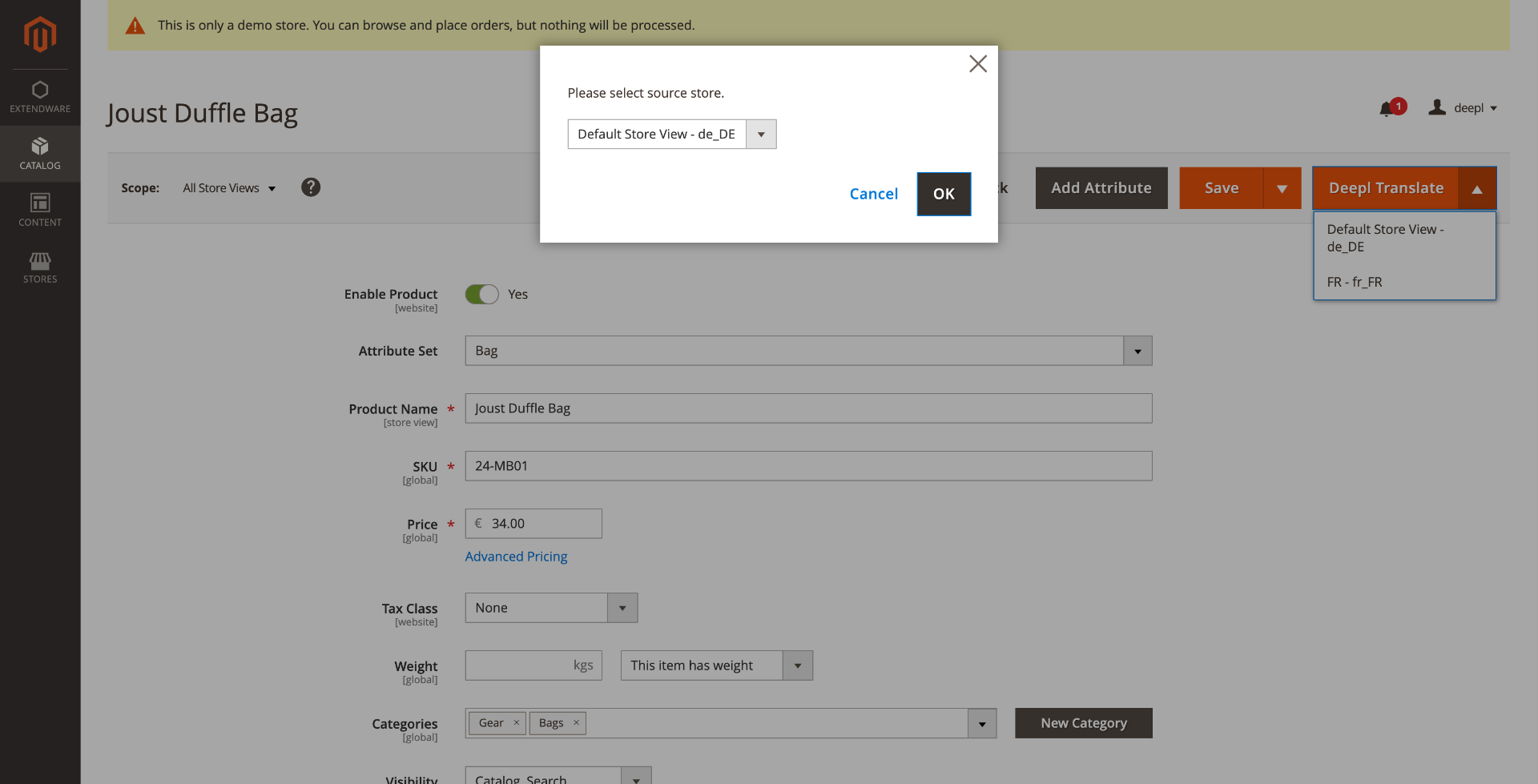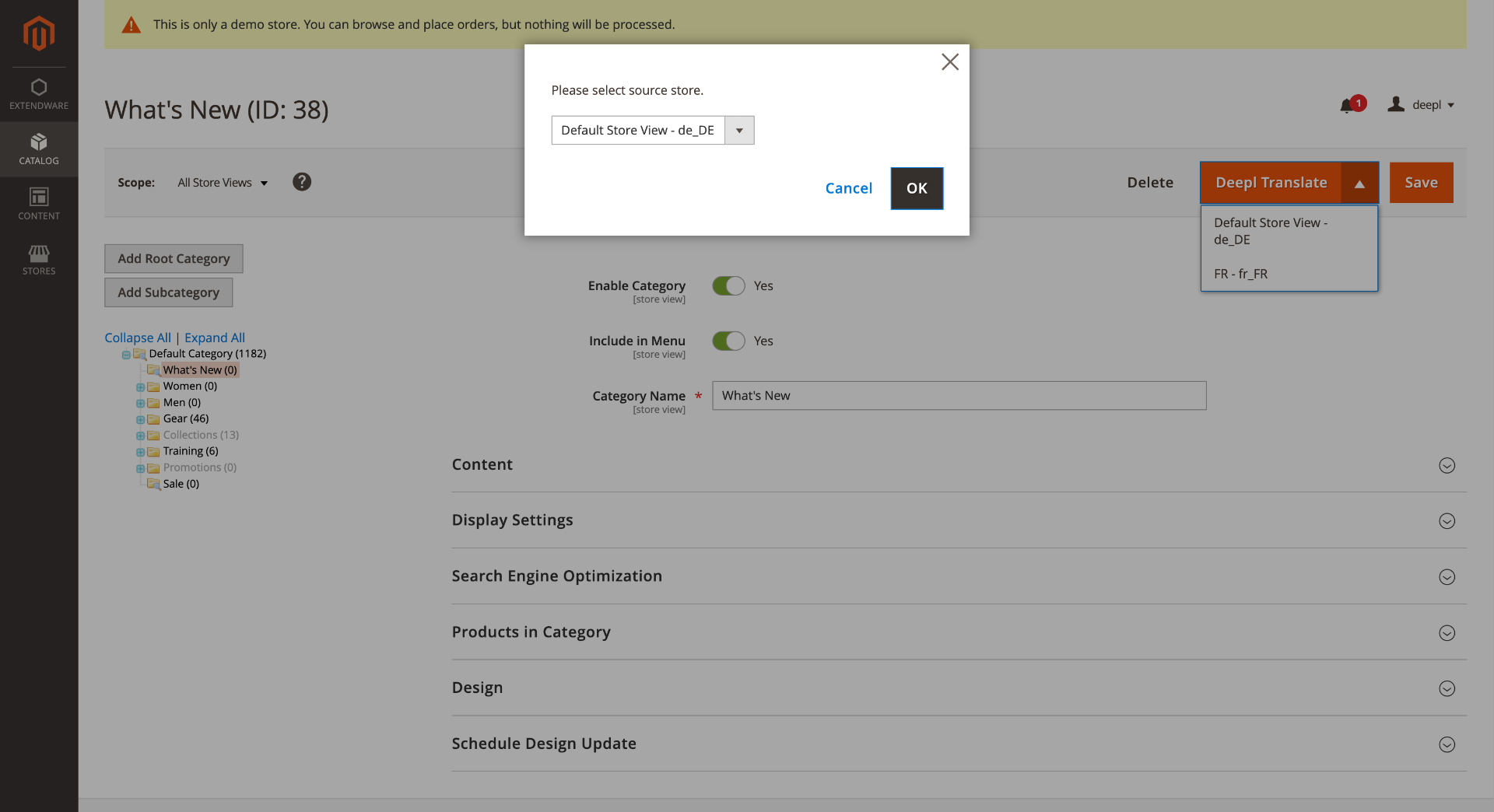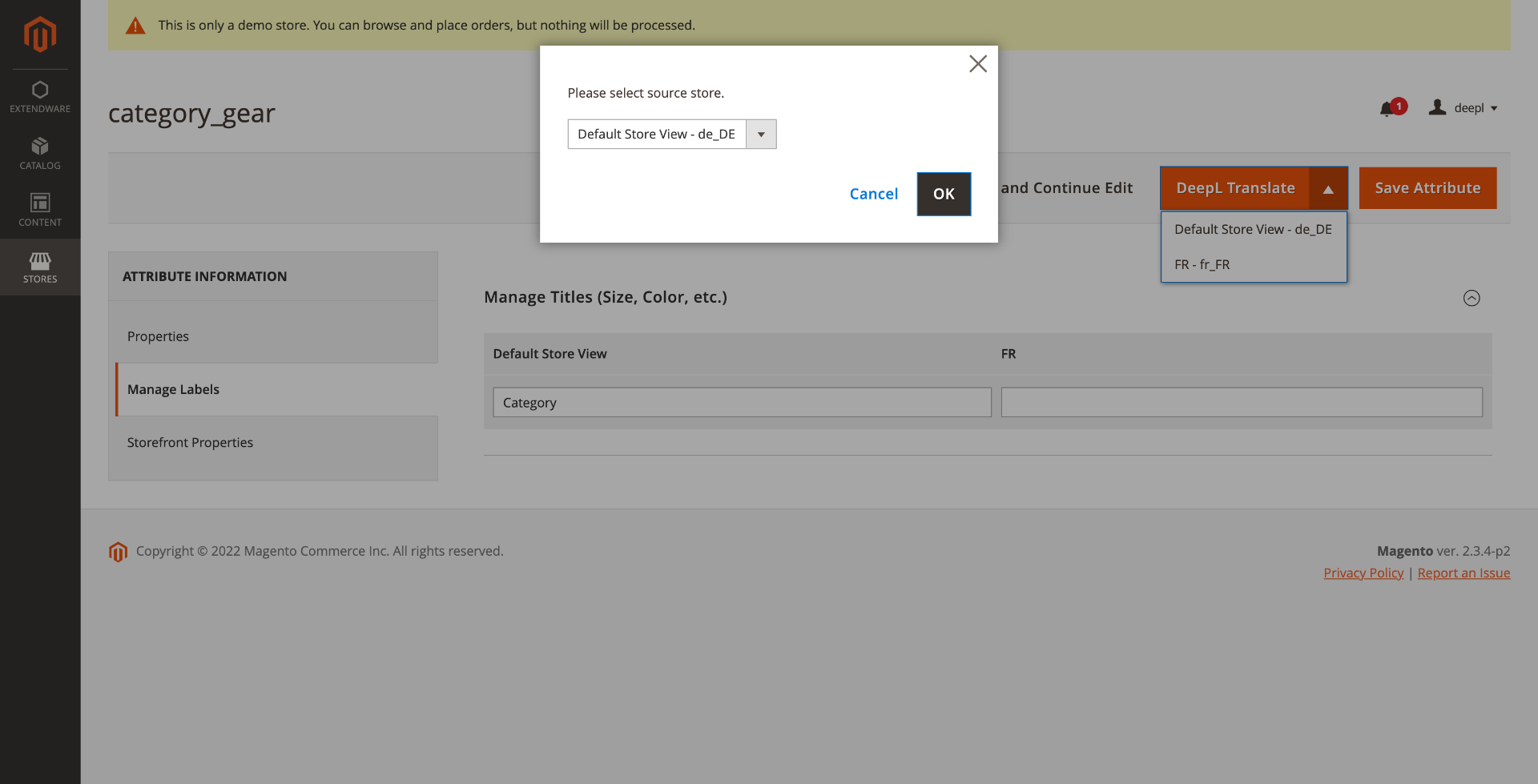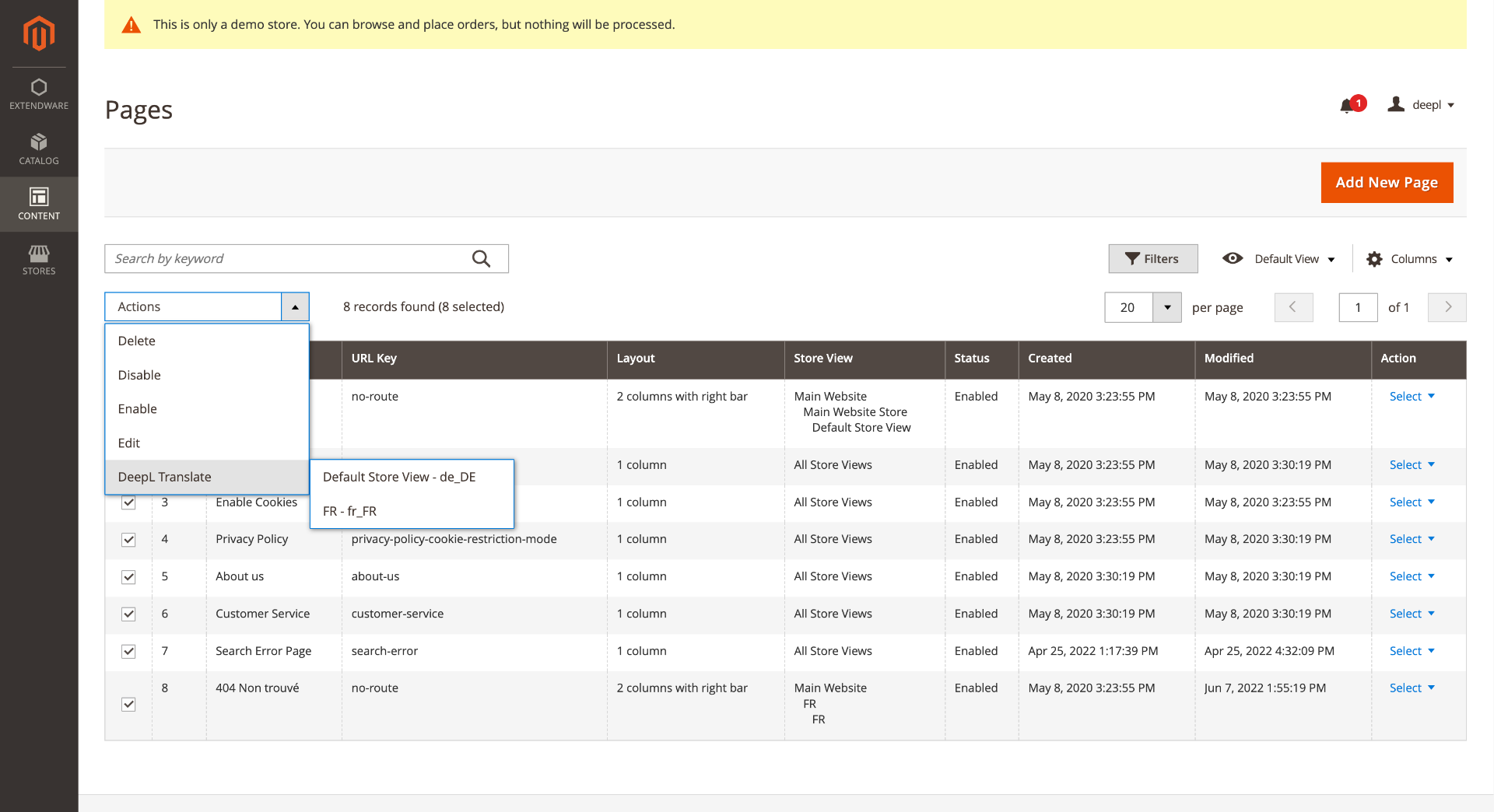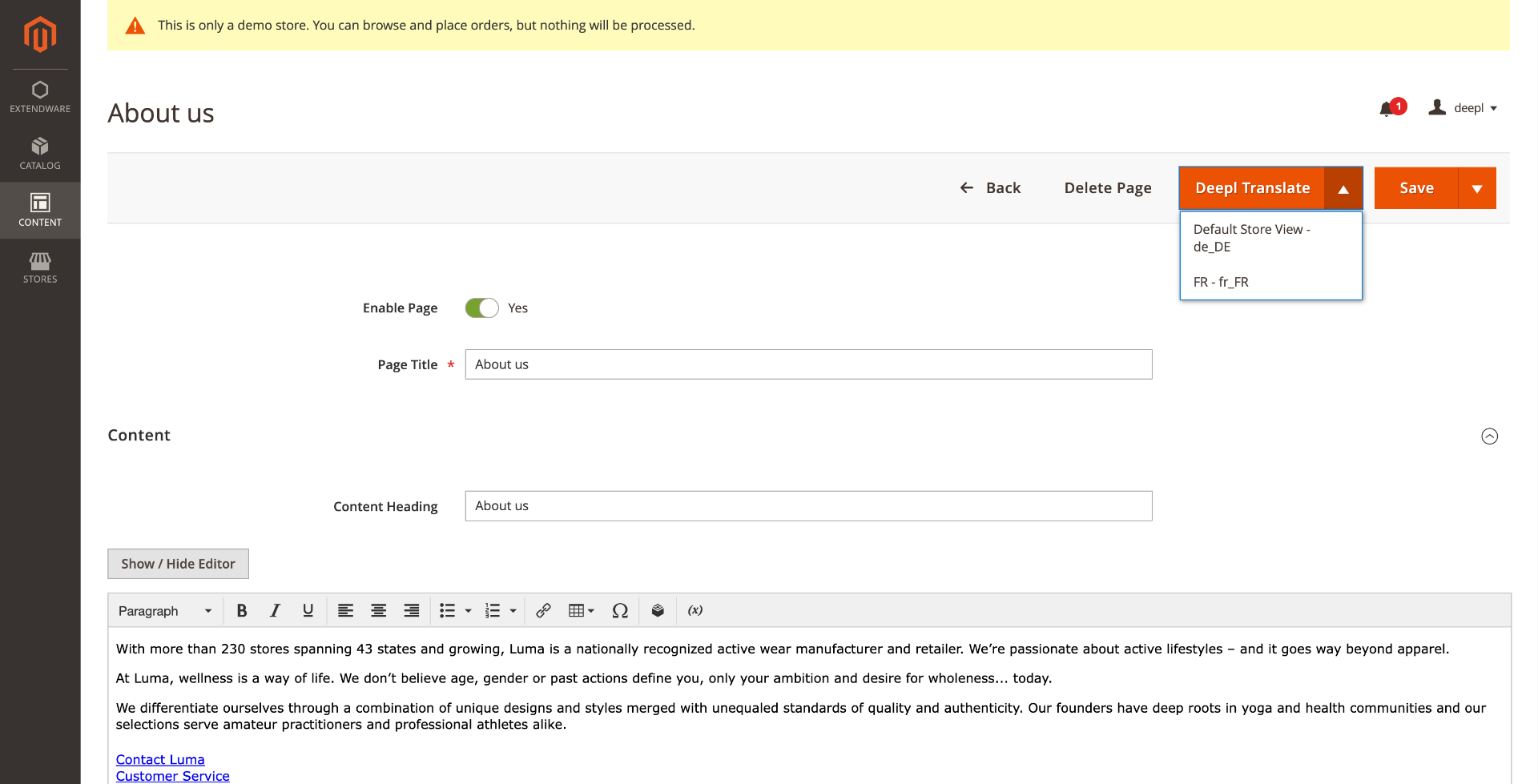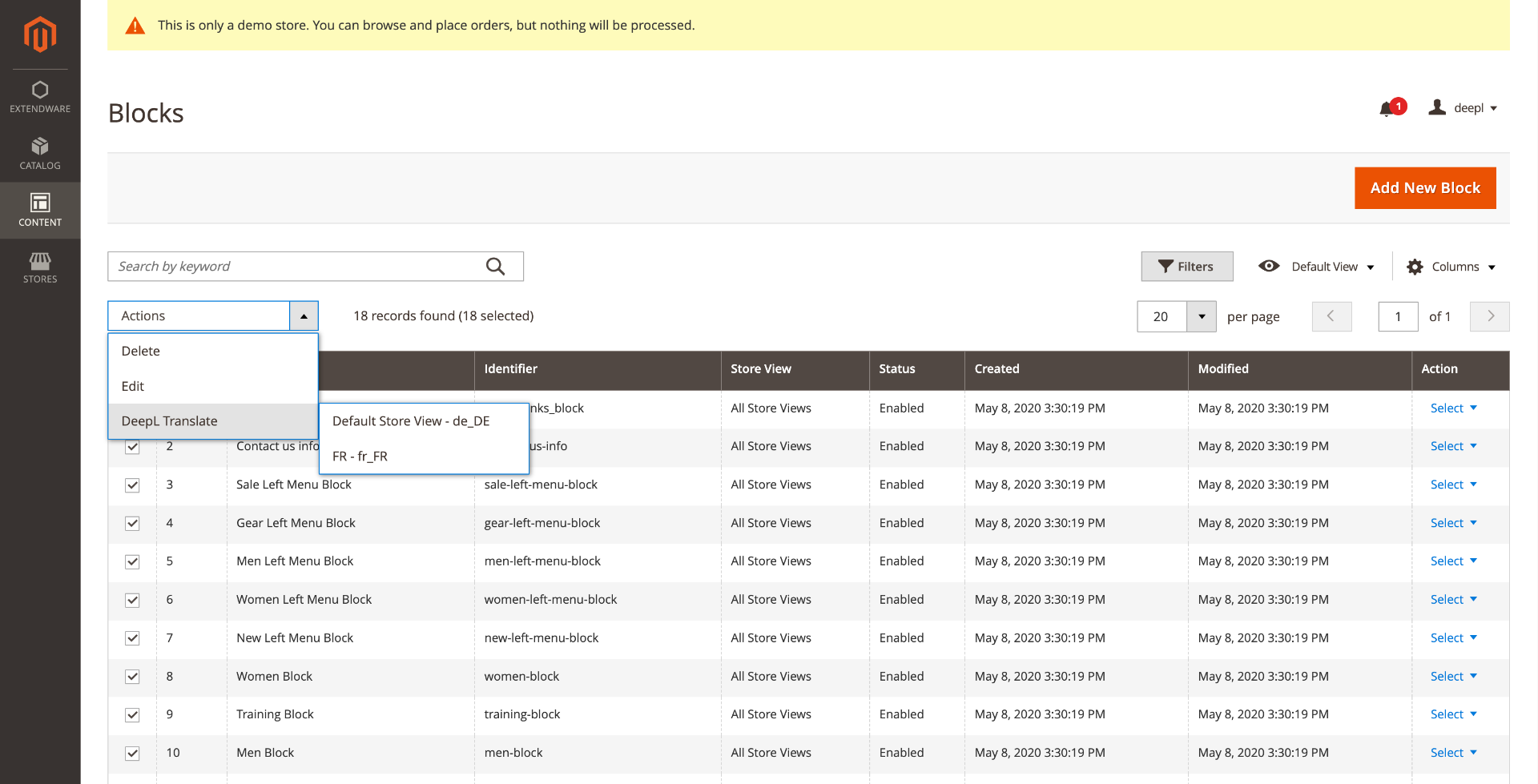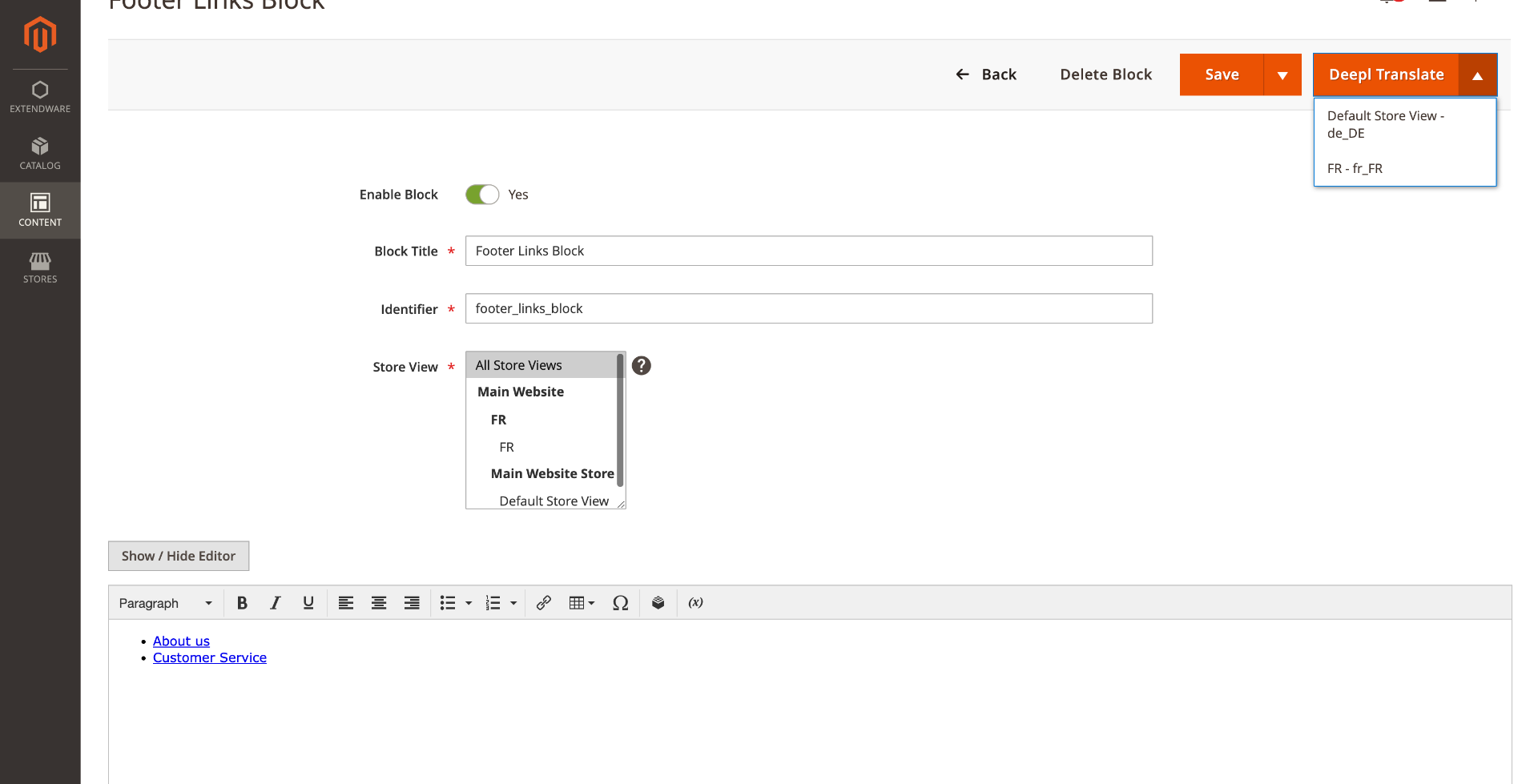 Description
DeepL Translator for Magento 2
You are looking for an extension that takes care of localizing and translating content in no time and at the push of a button?
With DeepL Translator for Magento 2 you can generate high-quality machine translations based on the artificial intelligence of DeepL in no time at all. Create top-notch product localizations, enrich your product descriptions with meaningful, target user-friendly content, and tap into new markets with minimal effort.
With this Magento 2 extension, you no longer need to make changes in each section individually (product, category, CMS), but can translate them across the board in the DeepL translator with a single click. Thanks to DeepL Translator you can translate the following modules: Product texts, product attributes, category texts, CMS pages as well as individual CMS blocks.
The latest version released in August 2023 is supporting all existing and upcoming languages available via DeepL API.
Languages available are (in alphabetical order): Bulgarian, Chinese, Czech, Danish, Dutch, English (American), English (British), Estonian, Finnish, French, German, Greek, Hungarian, Indonesian, Italian, Japanese, Latvian, Lithuanian, Polish, Portuguese (all except Brazilian Portuguese), Portuguese (Brazilian), Romanian, Russian, Slovak, Slovenian, Spanish, Swedish, Turkish.

Not convinced yet? Test the translation capabilities of DeepL yourself
Online at: https://www.deepl.com/translator
or try our Magento integration in our demo site.
Discover the advantages of DeepL Translator for Magento 2 for yourself during the 7-day test phase and convince yourself of the convenient features for your Magento store! Benefit from our expert know-how and get 6 months of free support after purchasing your license.
Tip: For an extra boost, we recommend using the DeepL Translator in conjunction with the Hyvä theme!
Tech Specifications
Magento Compatibility
2.0.x, 2.1.x, 2.2.x, 2.3.x, 2.4.x
Hyvä Theme Compatibility
Yes
More information
DeepL Translator Configuration Settings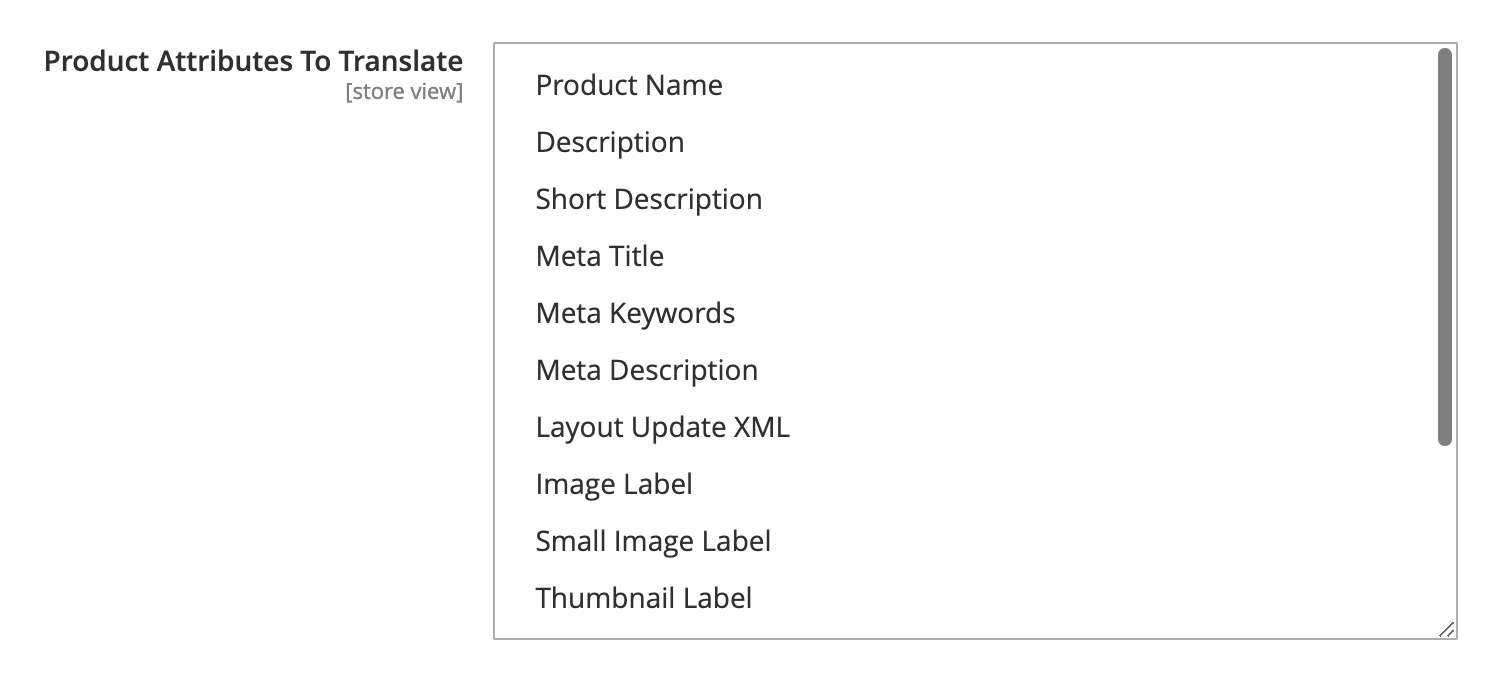 Configure Product Attributes for Translations
All existing, and even upcoming product attributes, can be selected for translation during the configuration of the DeepL Translator Extension for Magento 2.
Imaging you want to first translate a default set of product attributes, such as Product Name, Description and Short Description.
Once you added more content to your products within attributes, let DeepL translate do the job for you by just altering the configuration to attributes such as technical details, meta-description or what ever you can imagine.
Our DeepL Translator also saves during the translation process its date, making it easier for you to filter and choose the right products for later translations.
Configure Category Attributes To Translate
Creating new Categories, or bulk updating existing ones, can be a lengthy job via the Magento admin panel, as Magento doesn't offer mass updates for categories.
DeepL Translator helps you also here. By simply configuring the wanted attributes, including page title or category descriptions, DeepL Translator offers a command line tool to translate even thousands of categories within minutes.
Even customized category attributes, like often used SEO text, can be translated fully automated and in high quality with DeepL Translator.
Categories are added to the Magento message queue and then processed asynchronously without affecting the performance of the system.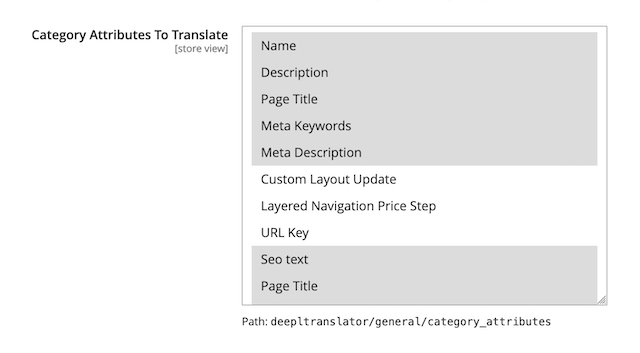 Translations Settings for CMS Pages and Blocks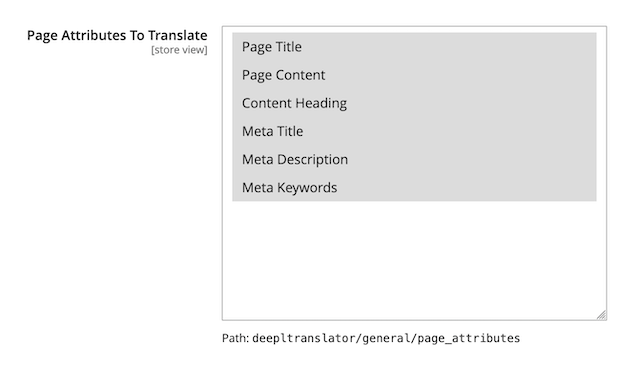 Translations Settings for Blog (MageZon)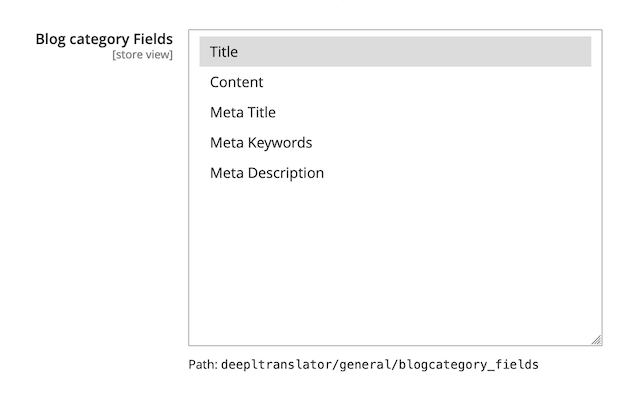 Screenshots of DeepL Translator for Magento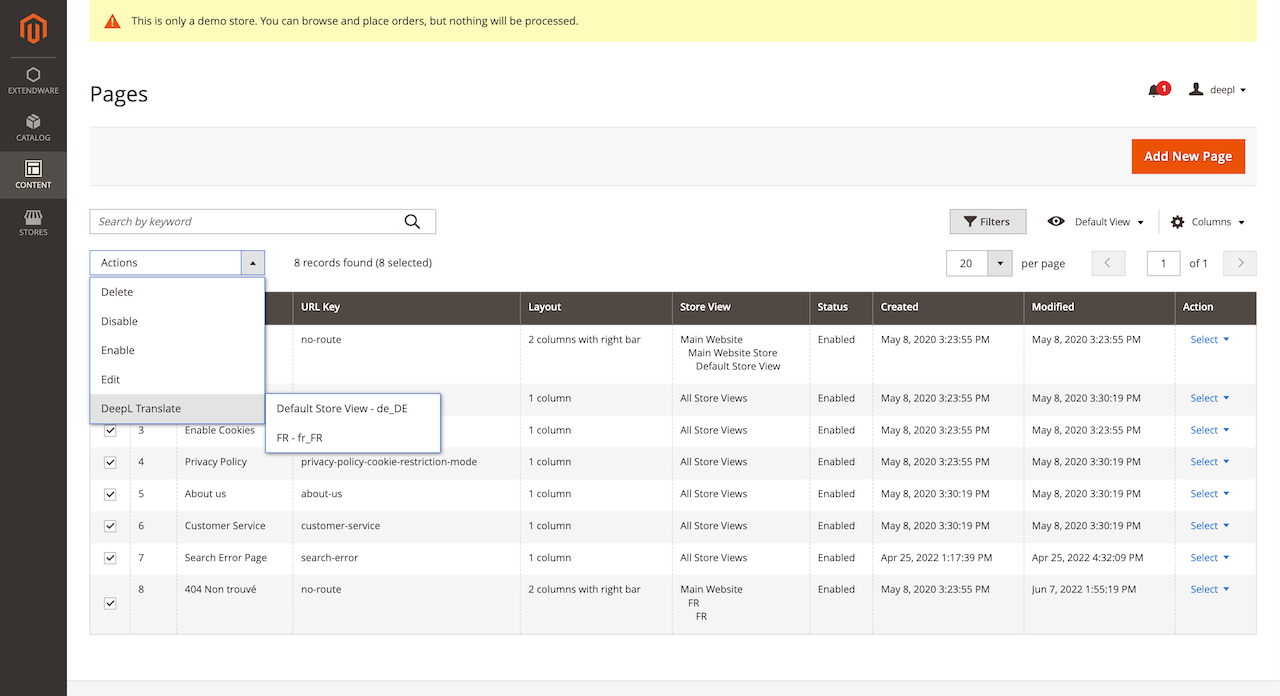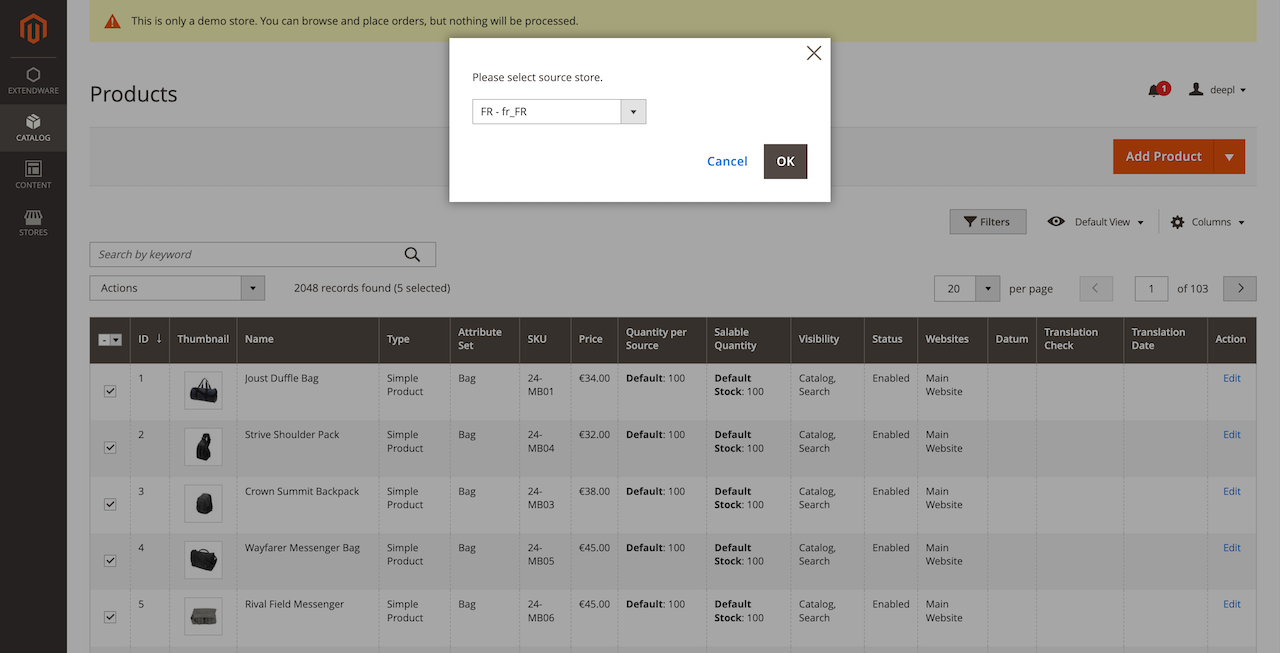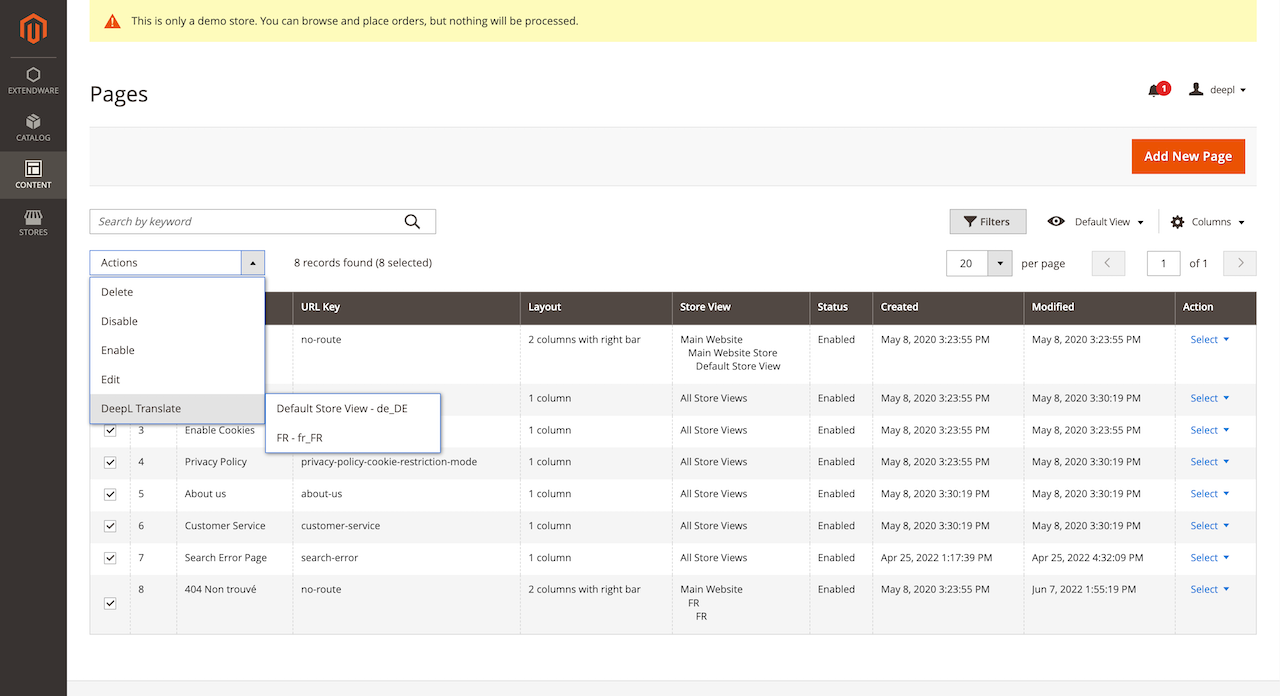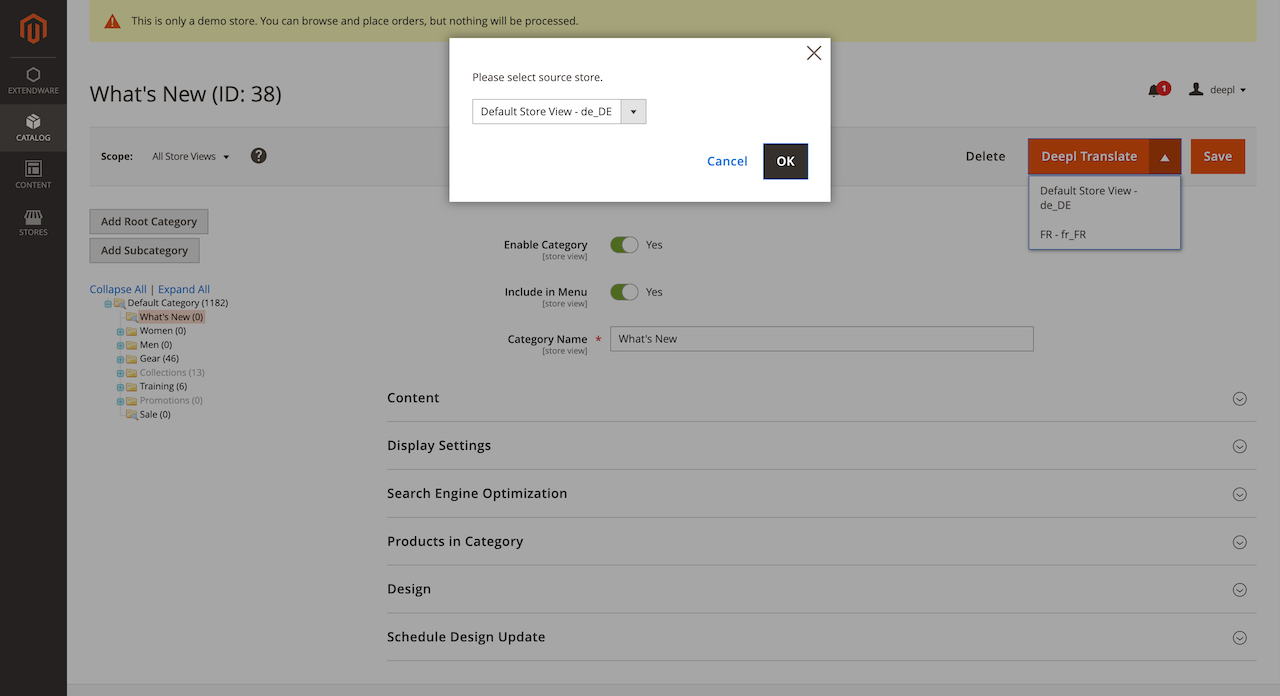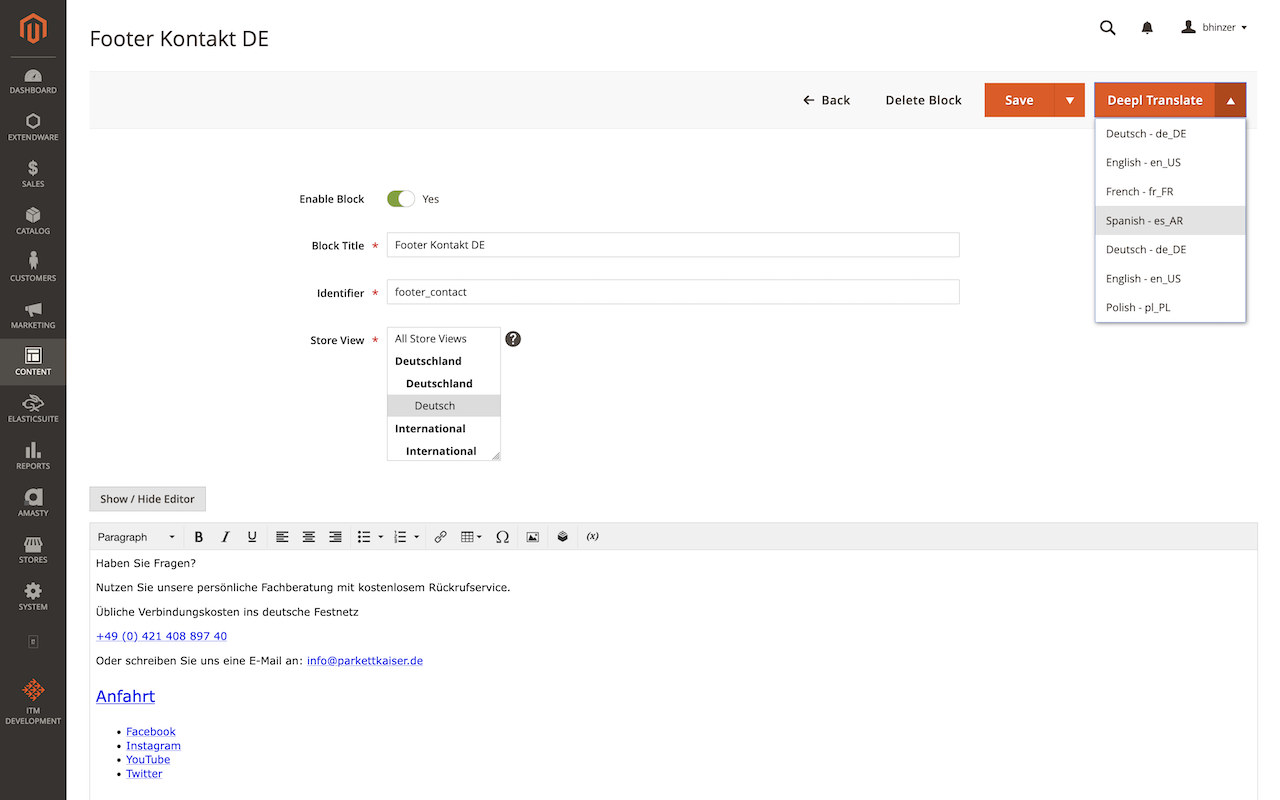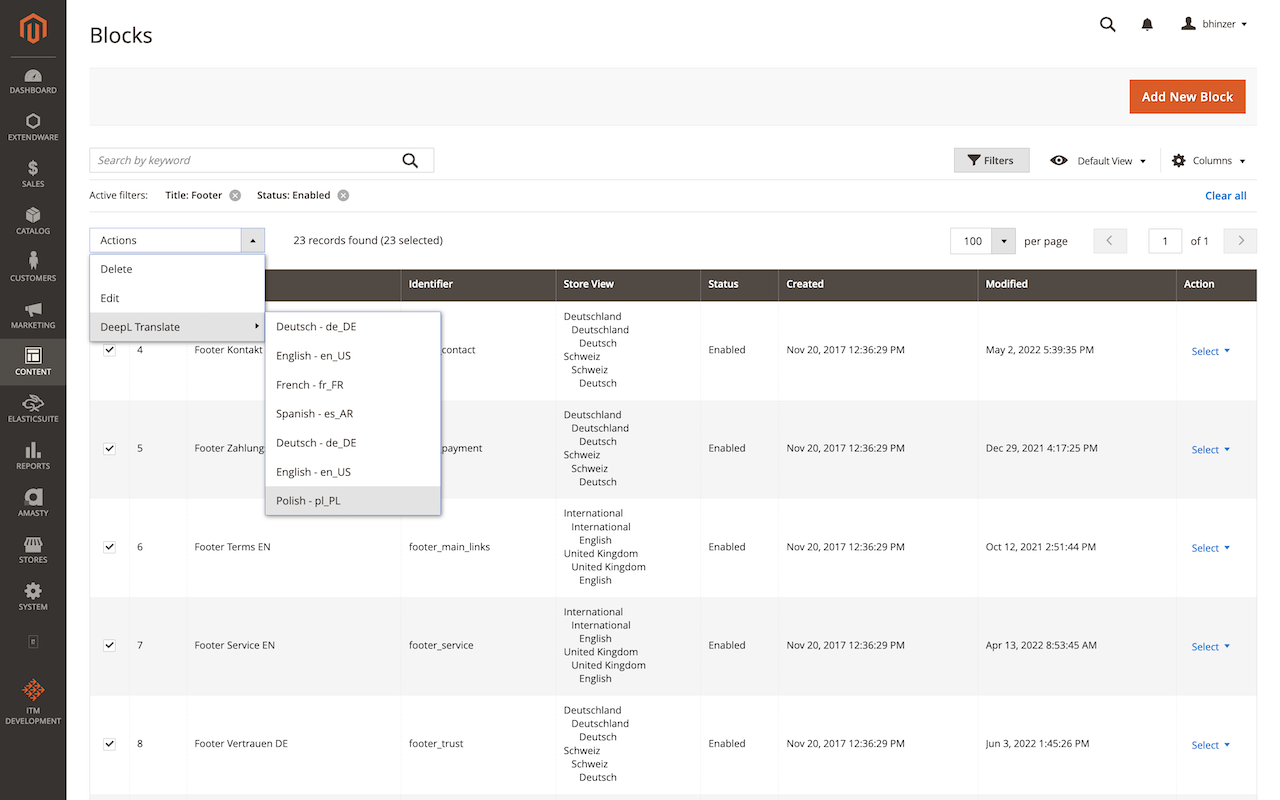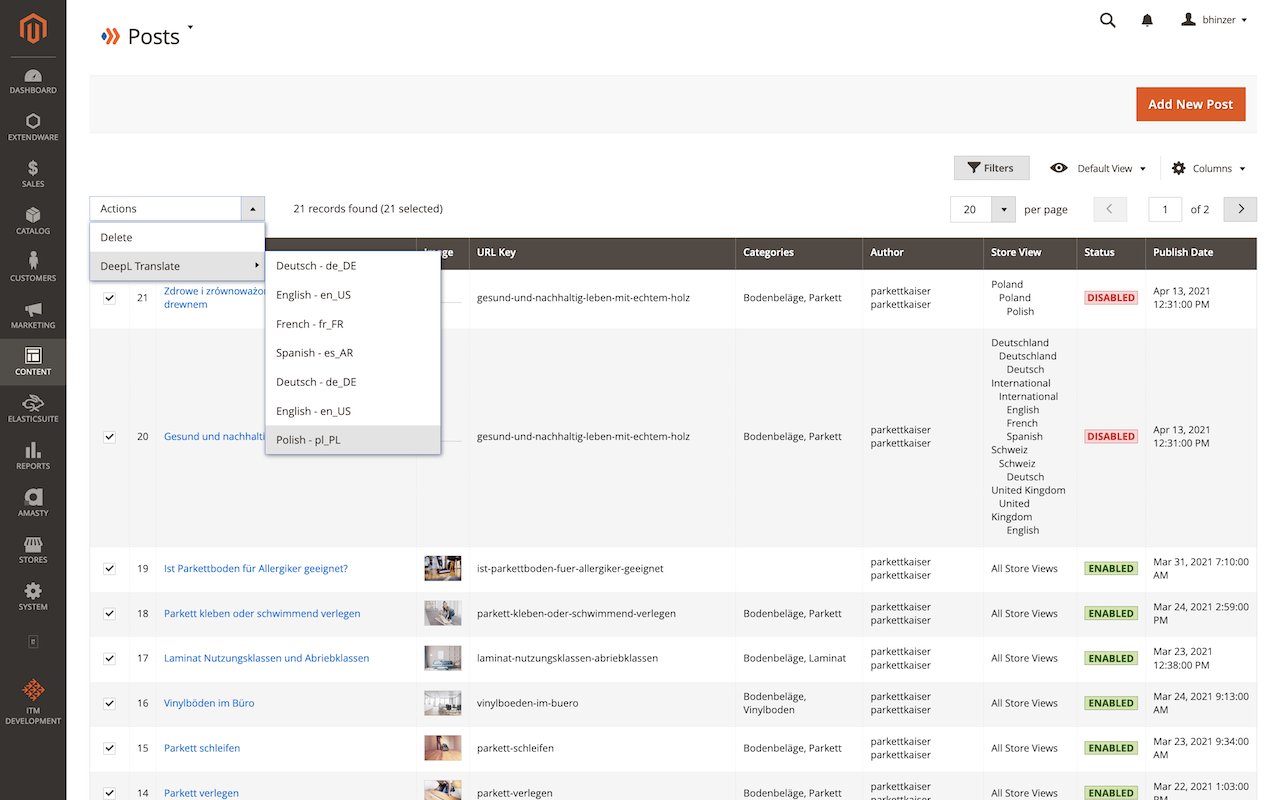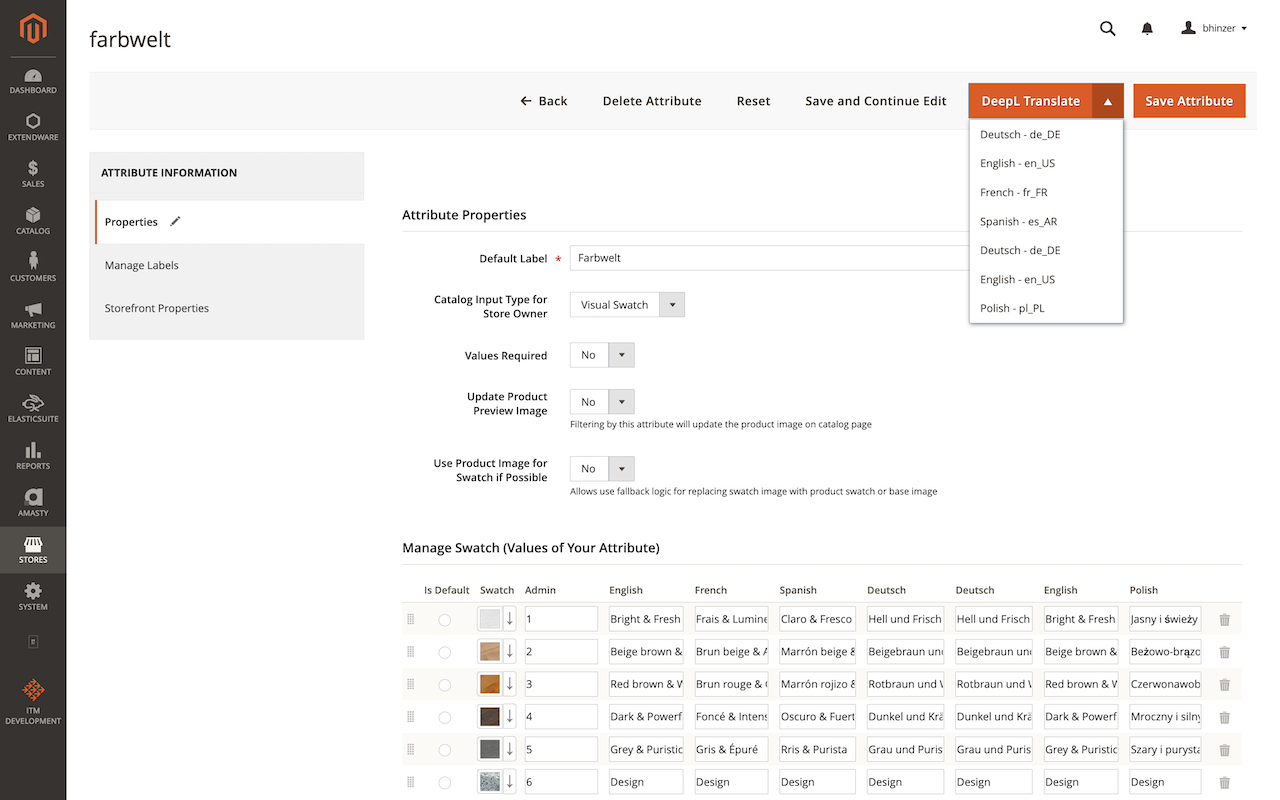 Top features of DeepL Translator for Magento
[ New] in version 1.5: Feature to exclude tags from translating, eg. for images or technical details
Bulk translations for Products, Attributes, Categories, CMS Blocks, CMS Pages and Blog Posts (MageZon Blog)
Translation of product attributes, labels, values and swatches
Translation status and dates saved, for retranslations
Command Line Tool to translate sub-sets of products or categories
Asynchronous translations using the Magento message queue systems
Selectable source language, in case your default store is not your preferred source for translations
Future-proof dynamic loading of new languages, supporting 28 languages as of August 2023